Well hello there! We are Kristin and Tracy Ireland, a wife and wife photography team in Ottawa Ontario. The blog space on this website is new but we have been professional photographers, serving Ottawa and beyond, for 9 years. We started this company in 2012, with a new baby at home, and dream to build a life that keeps our family supported while also keeping our hearts full. 
The downtime provided by Covid19 has given us the perfect opportunity to rebuild this website. And we are so proud of this gorgeous new space. We want to thank QuarkPixel for their incredible work bringing this vision to life. So, in celebration of this beautifully updated website, we thought it would be a perfect time to give you an official introduction.
My name is Kristin Ireland.
That's me in the photo below taking a knee as we endlessly photograph our son Mac. Ah to be the child of photographers - it's like living with your own personal paparazzi. I am the main voice of this business. If you send us an email it is me you will chat with. And if you book a session or a wedding it is me who will be there to photograph it all. But Tracy is an ever present and entirely essential part of this business. You may see her second shooting for me. And behind the scenes she is doing the work that keeps this business running. I can no more imagine this business without her than I can imagine my life without her. I am exceedingly grateful that I get to partner with her in both life and business.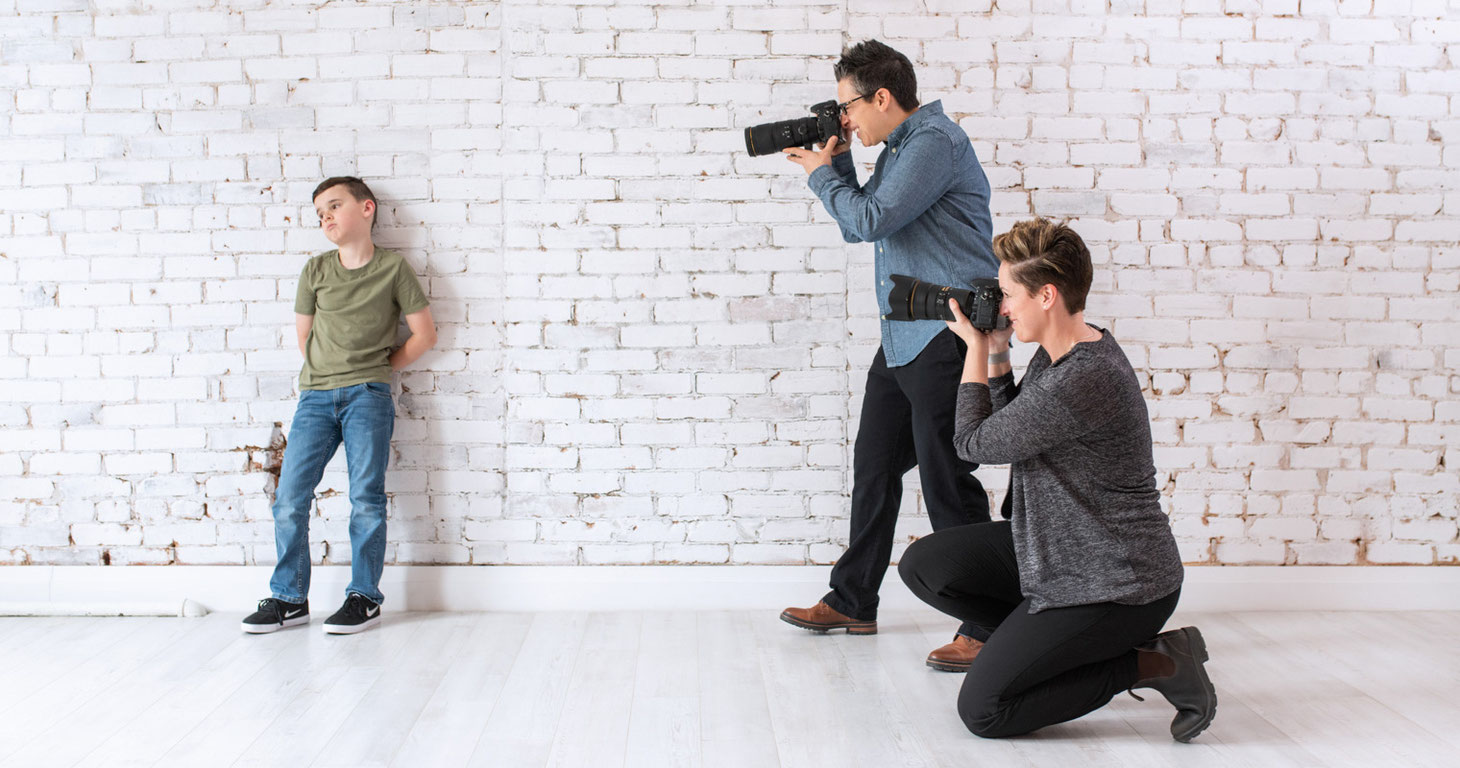 Well, we met in 2005 while I was in Ottawa attending university and she had moved here for work. We were married in 2009 and then quickly got to work on the process of becoming parents. We conceived our son Mac with the help of a lovely man from New York City whom we met at co-parentmatch.com. Like online dating but for making babies? Yes, we did that. Was it as awkward as it sounds? Yes, yes it was. But the outcome has exceeded any dreams we could have ever let ourselves imagine. Tracy and I are now the proud moms of 9 year old Mac. And Andy, Mac's dad, continues to live his fabulous NYC life while visiting us a few times a year. 
Back in 2012 we were new moms trying to build a life that would fulfill all of our dreams. New parenthood has a way of shifting your perspective in unexpected ways. If I was going to leave my new babe for work I needed that work to fulfill me. And so I pushed all of my effort and energy into my photography business. Supported fully by Tracy, it quickly flourished into the kind of business we had barely let ourselves imagine. For the last near decade we have raised Mondays with Mac Photography like we have raised our son. Let me be clear, I am very aware of how absolutely cheesy that sounds. And, yet, it's true. So here we are. I have divided my time and energy between these two babies. I have stayed up late worrying. I've felt joy and fulfillment and exhaustion. Ultimately I am tremendously proud of what we have accomplished and what both Mondays with Mac and our son Mac have become. 
I would describe our style as bold, colourful, and true to life. I love to use unexpected angles and expert lighting techniques to create portraits that are distinctive and engaging. But I also think it's incredibly important to make sure that you look like yourself in your portraits. That means that each photo is individually edited to ensure a polished but natural look. 
We operate with the belief that every photo shoot, whether it's a family session, a headshot, or a wedding, should be fun. I know that what you ultimately want from your photo session are the photos. And creating unique images that you will cherish is certainly my priority. But making sure that you enjoy the experience is equally as important to me. Have a child who doesn't stay in one place for long? No worries - I will turn up my shutter speed and make sure I capture them in all of their busy glory. Have a spouse who hates having their photo taken? I'm never going to ask them to look at me and smile. Instead, I'm going to ask them questions and give them prompts until they are genuinely smiling because they are actually having fun.
In addition to in person photography, we have also branched out into creating digital art. This work is ideal for folks who would rather stay home but still want beautiful pieces of art for their walls or social media. They also make great add-ons to in-person sessions. Stay tuned for blog posts on these options. Or click over to our Silhouette Art and Regal Pet Portraits to see for yourself. 
Interested in working with us?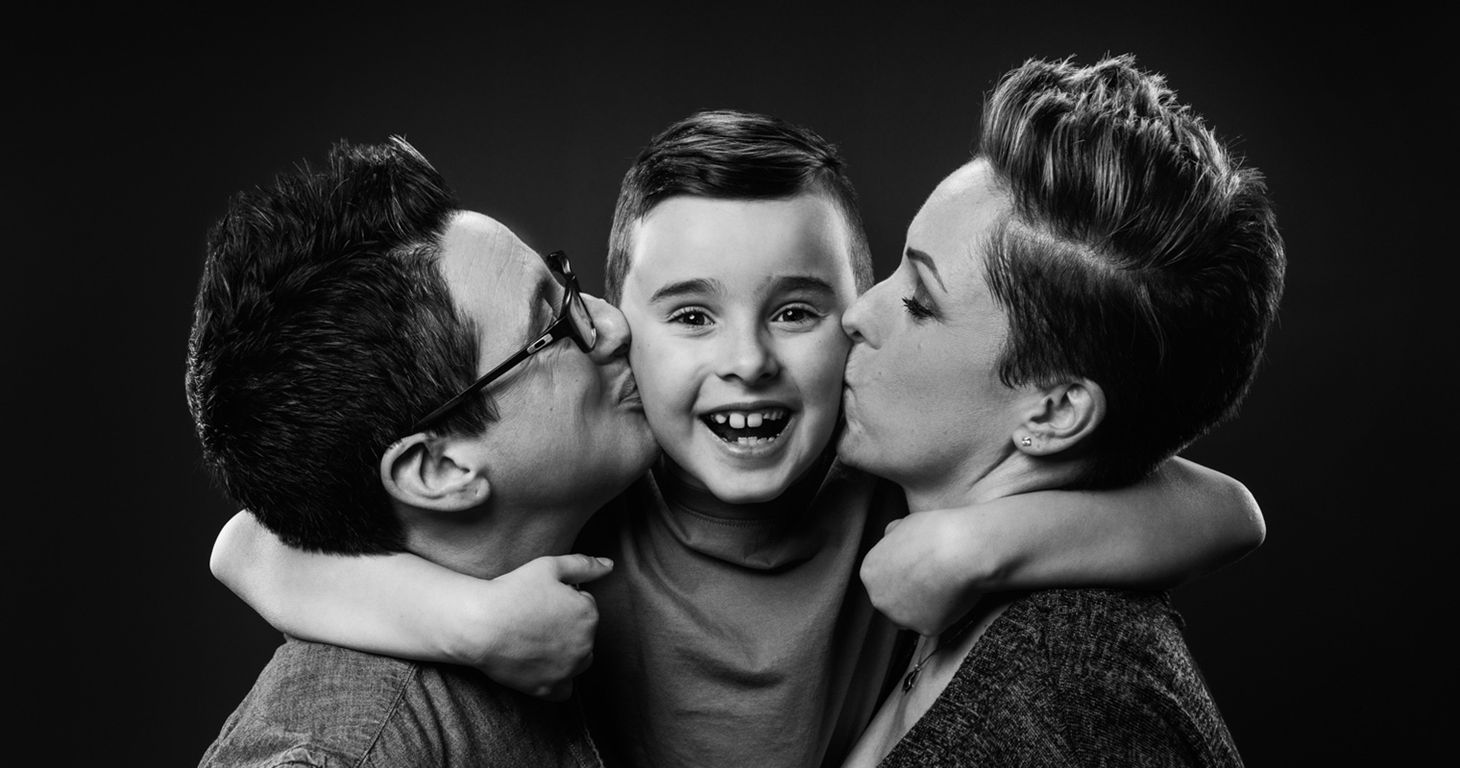 ---